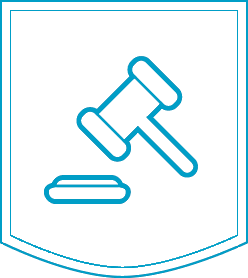 Current Case Investigations
The Hodes Law Firm is always investigating new litigation matters, with an eye for unique cases and potential class actions.

Our Current Case and New Matter Investigations include:

- Civil Rights Violations, including Section 1983 actions, police misconduct, use of force by security guards and off duty law enforcement, and excessive force complaints.
- Deceptive Packaging and Labeling on consumer products.
- Employer Retaliation, Discrimination and Wrongful Terminations.
- Fair Debt Collection Practices Act violations by debt collectors.
- Fraud and Merchandising Practices Act violations.
- Hidden fees and surcharges, including resort fees, auto rental fees, and unexplained billing charges.
- Insurance Charges for Chiropractic Treatment in violation of state laws.
- Privacy Violations involving Internet of Things, Smart Devices, and smartphone applications.
- Predatory Lending and Refinance claims against banks, mortgage lenders and loan servicers.
- Sexual Harassment, Hostile Work Environment, Wrongful Termination, and Workplace Discrimination.
- Sexual Assault and Battery Claims.
- Uniform Commercial Code and Uniform Consumer Credit Code violations involving motor vehicle repossessions.
- Wage and Hour Violations, including the failure to pay minimum wage and overtime, meal break deductions, improper classifications of "exempt" workers and independent contractors, tip sharing and commission disputes. This includes workers in the food service and retail industries, truck drivers, and seasonal workers.