Class Representative Incentive Awards Permit David to Fight Goliath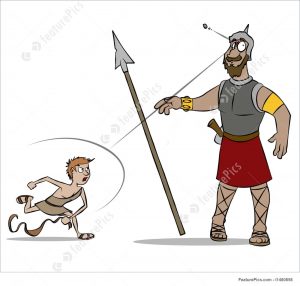 Consumers get cheated and ripped off every day. It may only be a few dollars to you and everyone else. Is it worth your time and effort to call an attorney? Is an attorney going to take your case for just a few dollars?
Don't be so quick to say "No."
If you're not the only one who got cheated due to some type of pattern or practice, you will find an interested class action attorney. And it will not cost you any thing out of pocket to retain that attorney.
Even more, a class representative can often receive extra compensation for filing a class action lawsuit. The incentive award permits David to take on Goliath!
The class representative is the person that files a class action lawsuit. He or she plays an active role in the lawsuit, which includes not only finding contacting a class action attorney to investigate and file the lawsuit, but also participating in the litigation and discovery process, testifying at a deposition or trial, and making decisions that affect all of the class members.
The class representative has an important job – he or she represents the interests of hundreds or thousands or even millions of other similarly situated individuals. It is an important job, even if there's only a few dollars at stake for each class member. To the Defendant, it may be worth millions of dollars!
To reward these efforts, courts will often give the class representative an "incentive award" if the class action is successfully resolved by way of a settlement or trial.  How much depends on the type of class action, the amounts at stake, whether the case settled or went to trial and the amount of the recovery.
Awards can range from as little as $250 or $500 to as much as $5,000 or even $10,000 and in some rare instances as much as $25,000 or more!
There is a common misperception that only the lawyers make money off of class actions. That's simply not true. Sure, in many instances the class members often only make a few dollars. That's how much they were ripped off! The Defendant that cheats hundreds or thousands or millions for just a few dollars each is the one that is rewarded when no class representative comes forward.  The class action mechanism allows a single plaintiff to come forward and take on a corporate giant and provides an incentive to do so.
Contact us today if you were cheated or ripped off.  You never know if you have a class action claim!
Hodes Law Firm, LLC
900 Westport Road, 2nd Floor
Kansas City, Missouri 64111
(816) 931-1718
Facebook: Hodes Law Firm